A FRIENDLY REMINDER
South Towards Home Benefit, featuring Tinkle (David Cross, Todd Barry, Jon Benjamin), Kristen Schaal, Eugene Mirman, AD Miles, and MANY MORE!
Thursday 7/12/07, SouthPaw, Park Slope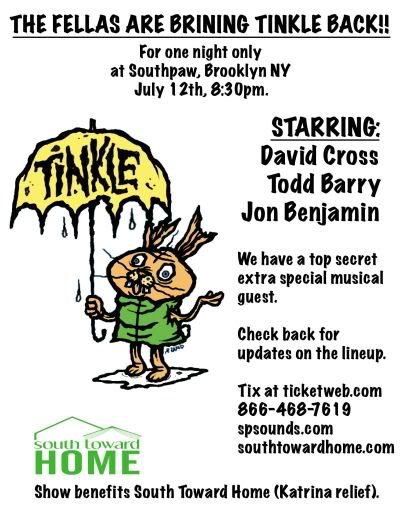 This is just a friendly reminder that there is a super South Towards Home benefit at Brooklyn venue Southpaw on Thursday 7/12/07. Tickets are $25.00 which is a bargain for a line-up like this.